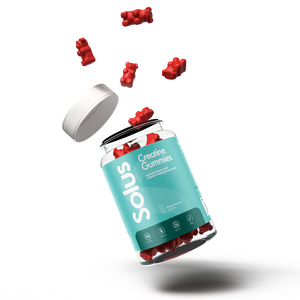 Solus Creatine Gummies 60caps
Solus Creatine Gummies offer an exciting new way for you to take your favourite gym supplement - Creatine.
Not only do these gummies taste great but they also provide all the benefits of traditional creatine supplements without any messy or bad tasting powders.
Plus, since each gummy contains a pre-measured dose, there's no guesswork involved when it comes time to get your daily dose of this supplement! So if you're looking for an easy way to get your daily dose of creatine look no further than Solus Creatine Gummies.